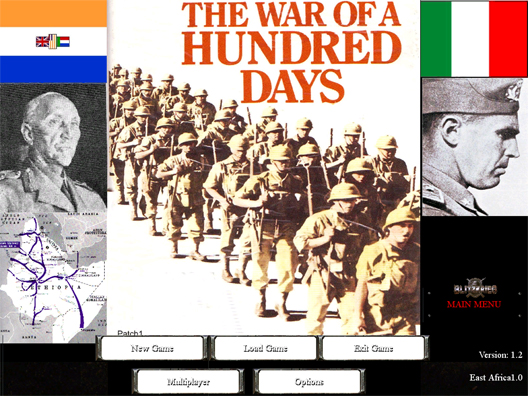 Required Disk Space
173MB
Mod Info
The War of a 100 days - The East African theatre between Italian and South-African forces.
All thanks go to Jacques, BKP, Icemember, Dunkel, GordonCZ, LouisXIV and Badmoon. A few others assisted and passed on ideas and granted permission for the use of items created by them.
Install Info
Run the East_Africa_Mod.exe file to begin installation.
Install into \Blitzkrieg\Run\mods\ea directory. It doesn't really matter how you name the folder, but do set one in the installation path and create it when prompted.