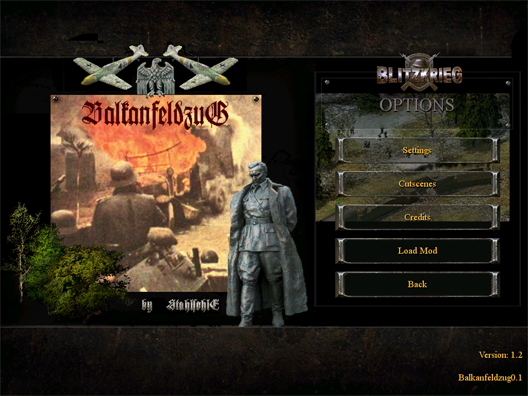 Required Disk Space
223MB
Mod Info
Includes a custom campaign with 5 maps about the Balkan invasion in 1941.
Fascist Ustasha against partisans: not for the faint-hearted. Not sure what Stahlsohle was thinking here: some maps are impossible. Add extra units, armoured cars and tanks later on, if you want to make it through the whole campaign.
Install Info
Run the Balkanfeldzug.exe file to begin installation.
Be sure to install into \Blitzkrieg\Run\ directory. It will find the Mods folder and install correct.