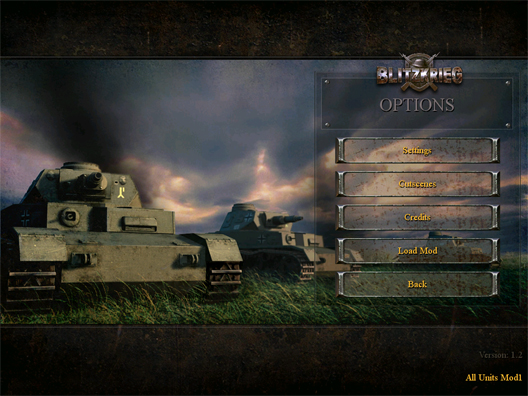 Modder(s)
Various - See Mod Info
Required Disk Space
449MB
Mod Info
New Units, conversions and skins contributed by: [BKP], ACTive Gaming, Aleksej fon Grozni, Buz, czghenry, Dunkelrot, Great Warlord George W. Bush, JackCola, LaPlata Studios, Leclerc, LouisXIV, Randell, Squire James, Supertank17, Tod0001, total-challenge.de. A community effort to enrich the Blitzkrieg's units and objects stock.
Install Info
Run the All_Units_Mod.exe file to begin installation.
Be sure to install into \Blitzkrieg\Run\ directory. It will find the Mods folder and install correct.